Based in la ciotat shipyards
the maritime cluster leader in the Mediterranean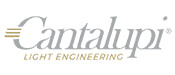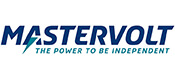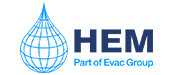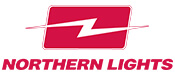 Since 1992, ELECTRIC YACHT EQUIPMENT has been developing and extending its know-how, adaptating its organization to meet the varied needs of its clients. Each of our technicians has developed rich and varied technical skills acquired in the diverse environments in the yachting industry. The necessity for a company to strive for excellence and to be in tune with the expectations of partners has led ELECTRIC YACHT EQUIPMENT to become a major player on the yachting market. Day by day, ELECTRIC YACHT EQUIPMENT builds a specific offer to meet a variety of situations as best as possible. After 30 years of strong growth and opening up new markets, ELECTRIC YACHT EQUIPMENT is making a particular effort today to offer a "must level" of quality.
In 2006, LLOYD'S REGISTER QUALITY ASSURANCE approved ELECTRIC YACHT EQUIPMENT's management and operating system. ELECTRIC YACHT EQUIPMENT is firmly established in the heart of the western Mediterranean at the crossroads of the most prestigious yacht destinations. We are proud to be a company settled in La Ciotat Shipyards since year 1996. We intervene mainly on the Barcelona – Genova area in Europe and on the Carribean area. ELECTRIC YACHT EQUIPMENT opens the way to technical performance, proximity to its customers, and greater professionalism in the yachting industry.



Design, overhaul of any type of electrical, electromechanical system and automatic devices, with Cantalupi for lighting.

Sales, installation, full maintenance of watermakers with HEM for luxury yachts and SLCE for commercial vessels.

Sales, installation, maintenance with Nothern Lights for generators and Mastervolt for power systems.

Sales, installation, maintenance, complete overhaul of heating, ventilation, AC and refrigeration systems.

Thanks to our know-how in
Electricity | Electro mechanics | Automation | Command Control
Basic Design | Detailed Study | Realization | Measures, controls
… applying rules of project management
Estimate | Planning | Budgeting | Cost control


ALFA NERO | 269.03ft / 82m
AMEVI | 262.48ft /80m
ANASTASIA | 247.70ft /75.5m
C² | 255.90551ft /78.43m
DB9 | 170.60ft /52m
DRUMBEAT | 173.8845ft /53m
EXUMA | 163.71ft /49.9m
FAITH | 203.41207ft /62.3m
FOUNTAINHEAD | 285.433071ft /87.78 m
HURRICANE RUN | 175.52ft /53.5m
KOGO | 236.22ft /72m
LIBERTY | 160.76115ft /49.95m
MAGIC CARPET 3 | 98.425197ft /30.48m
MIRABELLA V | 246.06ft /75m
MUSASHI | 287.99ft /88m
NETANYA 8 | 190.289ft /58m
NIRVANA | 290.35ft /88.5m
OCTOPUS | 414.04ft /126m
PANTHALASSA | 180.4462ft /55.90m
PELORUS | 377.297 /115m
QUEEN K | 203.412ft /62m
RISING SUN | 452.7559ft /138m
SARAFSA | 269.029ft /82m
SKAT | 231.9554 /70.70m
SLIPSTREAM | 196.85ft /60m
SPIRIT OF THE C's | 209.97ft /64m
TATOOSH | 301ft /92m
TIARA | 177.1654ft /54.3m
WALLY B | 111'10″ft /34.10m
Y3K | 98.4252ft /30.50m

MARKKU, Chief Engineer
Thanks to EYE, our 75m motor yacht has regained its ability to maneuver in port. Since its building, our bow and stern thrusters were functioning poorly. After making an initial repair, EYE has designed and installed a complete new system that gives full satisfaction to the crew and I can tell you that this system is extremely important every day for a yacht of such a size.
PHIL, Captain
We know EYE for years. Last season we had planned a short stop on the French Riviera. While we were sailing in the Caribbean, we have prepared with EYE, months in advance, a list of jobs to be done in a short time. Everything went as planned, repair of cranes, replacing the lighting inside the ship, the AMS system, and lots of various jobs. We were impressed by the organization and the technicality of all the EYE team. We will remain loyal to this company for all our electrical works.
TYLER, Chief Engineer
Last year, we had a navigation program that took us to sail on lakes and rivers. EYE has designed and built a custom watermaker to meet this demand. The machine worked perfectly, is now wintered and will be used again for such an application. We imagined that our request was so special that we would not find a company capable of achieving such a specific product. With EYE, our guests on board were able to visit the lakes and rivers of Russia, as planned in our program while allowing the yacht to remain autonomous in water production either at sea or lakes.